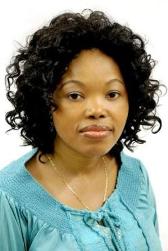 Ntombifuthi Malintha
Managing Director
NMD Consulting trading as NMD Trading Enterprise CK 2006/16145/23 is a 100% Black Woman Owned (BWO) business. The company was formed in 2006 heading the call of our government that we should not seek to be employed, but that rather we must be employers to grow the economy of South Africa. NMD realized that it had accumulated valuable skills and experience from various industries over a period of time.
The company felt a need to contribute to the economy positively, to the nation and create a platform of skills transfer. Not limited to skills transfer, but to create a platform where business ideas are shared amongst other SMME's and seeks a positive way forward to grow SMME's to large and formidable companies. It is for this course that NMD proud's itself with its management, a competent team of African professionals with vast of experience over 30 years.
The management team has taken the challenge of making NMD an SMME to be a large company. This is through systematic approach of doing things and business acumenment that will see NMD achieving its goals. NMD has capabilities in working with all stakeholders and customers in ensuring that whatever customers needs are, are met with precision. NMD believes that it will be able to create a memorable brand and fixing it in the consumers mind.